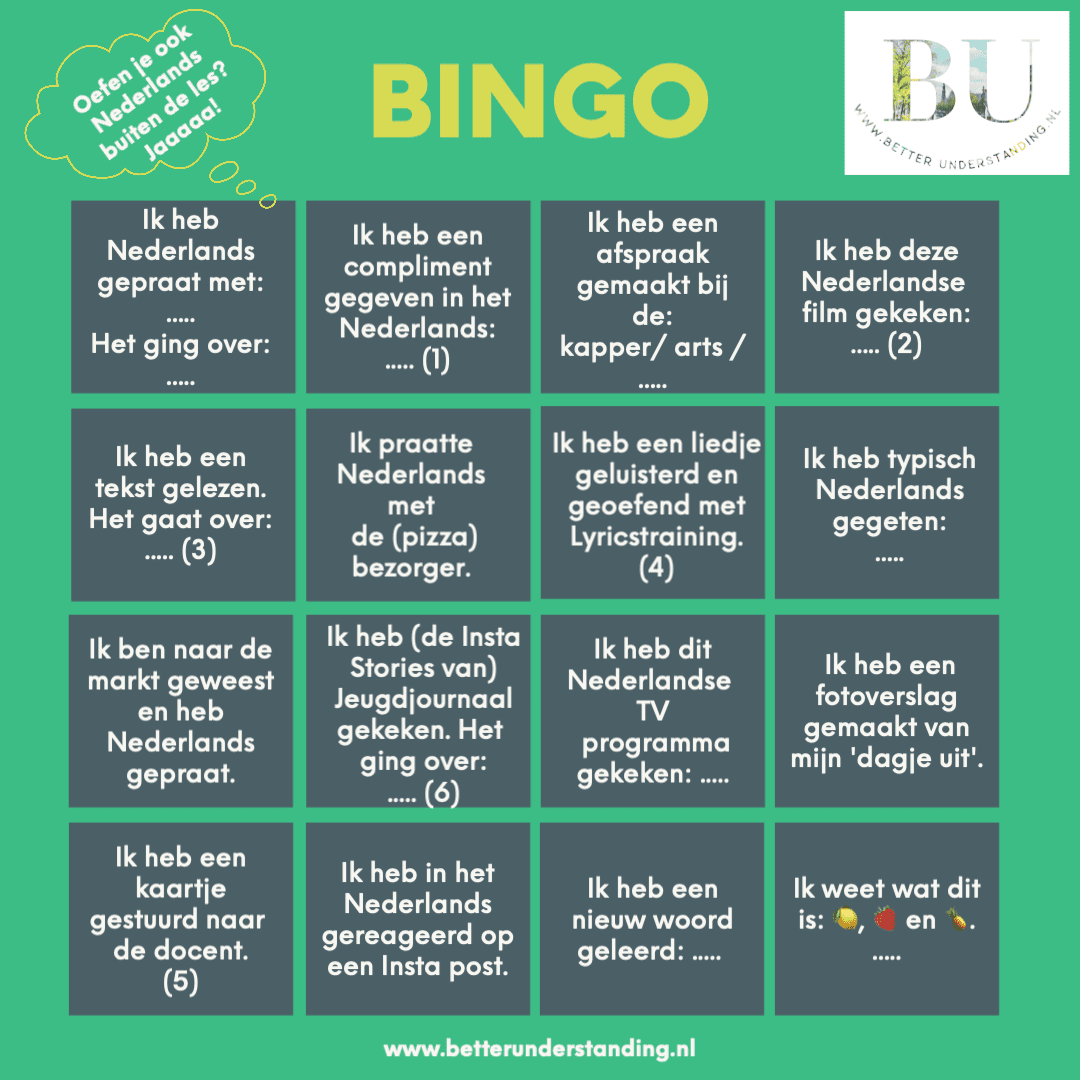 21 Jul

Nederlands leren in de zomervakantie
Nederlands leren in de zomervakantie
Voor veel mensen is het (bijna) vakantie! Een periode van genieten en ontspannen.
Heb je geen Nederlandse les? Of wil je graag wat oefenen met je Nederlands buiten de les? Jij kunt ook Nederlands leren in de zomervakantie.
Hierbij ideeën om Nederlands te leren in de zomervakantie
Een Bingokaart (klik hier) om dagelijks of wekelijks een oefening te kiezen die je buiten de klas kunt doen.
Een aantal linkjes die jou helpen om een goede oefening te vinden
Nederlands leren buiten de les:
Alle informatie om te beginnen met oefenen buiten de les. Je hebt zelf misschien nog meer ideeën?

Stuur mij een foto als je bingo hebt!

Ik wens jullie allemaal een fijne zomer!

Liefs, Nicole

If you hesitate and aren't sure or you can use a bit of support, just reach out to me. Through this form (click here) or LinkedIn (click here).

Do follow me on Instagram (click here) for multiple weekly bites of Dutch.