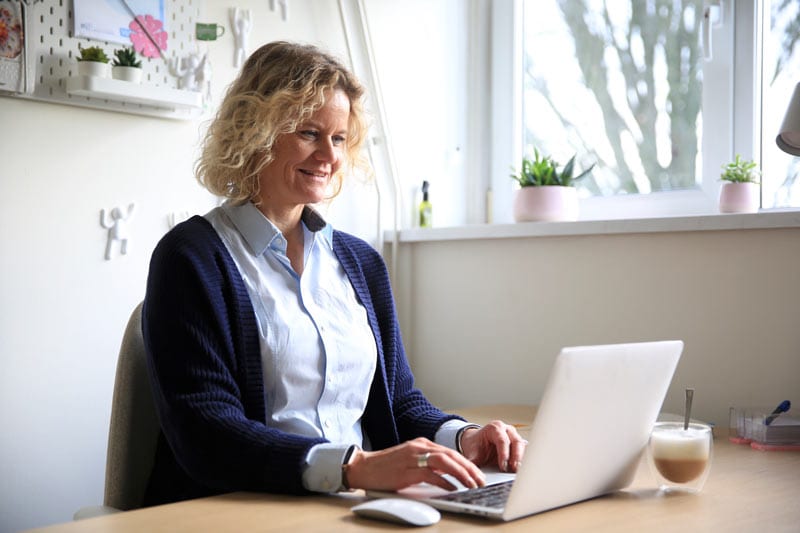 17 May

"U had alles kunnen worden, maar u bent docent, u helpt mensen!"

Goed Nederlands leren spreken, kan veel impact hebben op je leven!

Afgelopen zaterdag gaf ik online les aan een groep anderstaligen van een Nederlands bedrijf.
De groep had 2,5 uur les. Het was een pittige les met veel nieuwe dingen en gelukkig ook ruimte voor een lach. Aan het eind van de les blijf ik altijd als laatste in de sessie. Soms zijn er mensen die, net als bij een fysieke klas, nog even blijven hangen. Omdat ze iets willen zeggen, wat willen vragen. Daar bied ik dan ruimte voor.

Ik zie dat een van mijn cursisten nog online blijft.
Er hangt een lollige sfeer. Ik zeg "tot volgende week" en ik hoor enthousiast: "doeiiiii!" Er wordt gezwaaid. Ineens zie ik dat iemand anders de plaats inneemt van mijn laatst online blijvende cursist.

Tot mijn grote verrassing begint een vriend van een van mijn cursisten in het Nederlands tegen mij te praten.
Hij vertelt dat hij de hele les heeft gevolgd. En dat hij het een heel goede les vond. Hij zegt dat hij acht jaar geleden precies zo'n docent had. "Ik ben zo blij dat mijn vriend nu ook goed Nederlands kan leren." Aan het begin is het heel moeilijk om een nieuwe taal te leren.

Hij zegt:
"U had alles kunnen worden, maar u bent docent, u helpt mensen!"
Bovendien vertelt hij dat hij tijdens deze les een berichtje heeft gestuurd naar zijn docent van acht jaar geleden. Hij heeft geschreven hoe dankbaar hij is dat hij nu goed Nederlands spreekt. Wat mooi dat hij dit doet. Hieruit blijkt weer dat goed Nederlands leren spreken veel impact kan hebben! Ik zei tegen hem dat ik heel blij ben dat zijn vriend nu iemand heeft om zijn Nederlands mee te oefenen. En natuurlijk bedankte ik hem ook voor het delen van zijn verhaal. Wat fijn dat mijn cursist iemand heeft die hem zo steunt. Ik begon met een grote lach aan mijn weekend.
Zelf ben ik in 2019 teruggegaan naar een leraar die veel in mijn persoonlijke ontwikkeling heeft betekend.
Samen met mijn man ben ik naar Paul Liekens gegaan. In 2005-2007 heb ik mijn NLP Master bij hem gehaald. Ik vind hem ongelofelijk inspirerend en krachtig. Wat ik vooral waardeer is de manier waarop hij de natuur integreert in al zijn opleidingen, workshops en zijn eigen leven. Hierin herken je het pad dat hij zelf heeft afgelegd als sjamaan, onder andere in Peru.
Herinner jij je nog een docent die jou veel heeft geleerd?
Of die jou is bijgebleven vanwege zijn karakter?
Heb je nog vragen? Neem contact met mij op!
Gun jij anderstaligen ook een stap vooruit in de Nederlandse taal? Wil je zelf Nederlands leren? Of heb je nog vragen? Bel me op (06)48086212. Via dit formulier (click here) of LinkedIn (click here) kun je ook contact met me opnemen.