26 Jun

Better Understanding is born!
The starting of something special
The idea of having my own business has long time been a no-go for me. As a daughter of entrepreneurs, I just saw the disadvantages of owning a business. Mom and dad always had to work. Although they did a lot of things aside, the time I was a teenager I just saw them working all day-all night… Definitely not something I wanted. So, how has things happened?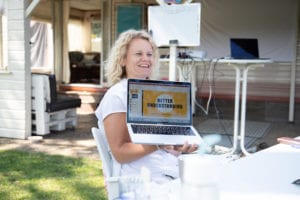 With over ten years of experience as a team leader I felt something had to change. Especially the last years I was busy as leader and HR advisor with sustainable employability, talent development and vitality. As I supported others, the feeling of unhappiness at work started to grow within myself. Not that I didn't like the themes, I felt I couldn't follow the rhythm of my body. Within my company I started talking about this. The issues I was facing. I had the luck they gave me the chance to get some advice from Monique Peters. Very soon I had to face the true, I knew very well what I wanted, I just hadn't had. the guts until then. After I few sessions I knew very well what to do. I asked support from Diana and Steven as my husband and I also had the dream of some more travelling by the time the kids were grown-ups. A few months with all kind of tasks followed and my dreams were getting more and more clear. At that point I decided to quit my job and step into the Business Bootcamp of Wonderlijk Werken.
Together with 6 other digital nomads to be; off we went. We got so much support, as well from the team as from each other. I am grateful for the rest of my life. During that days Better Understanding was born. From the bottom of my heart♥